FALaholic #

55596
Joined

Aug 10, 2010
Posts

1,289
Location
Here's a neat one I thought I'd never find; an armory storage box specifically made for the French Model 1950 pistol.
These plastic storage boxes were designed for the PA50 so that they could be stowed neatly, cleanly, and securely:
It perfectly accommodates one pistol an extra magazine and the issue cleaning rod, all items that are, per the manual, supposed to be issued as a set plus the holster. For my purposes, it'll serve well as a display box.
Designed to be stackable, a rod or wire can be run through the stack so that the pistols can be securely locked away when not in use. Here, we see two boxes stacked: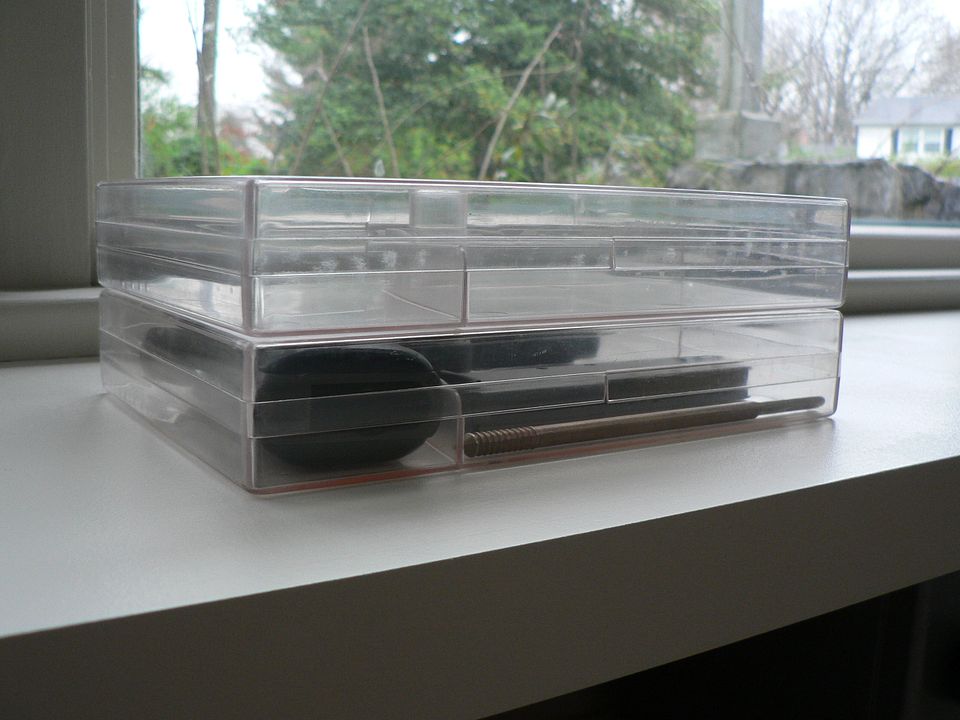 When seen from above, you can clearly see the hole allowing you to run the rod or wire through the trigger guards of each pistol: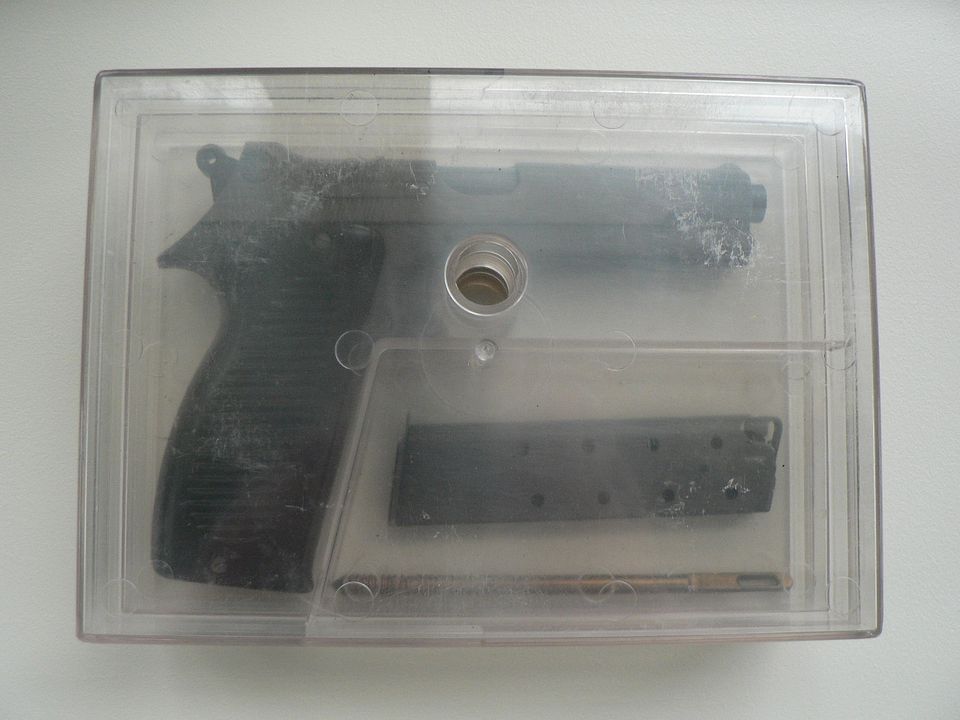 Notice how the purpose made brass cleaning rod is exactly the right length to fit in the box: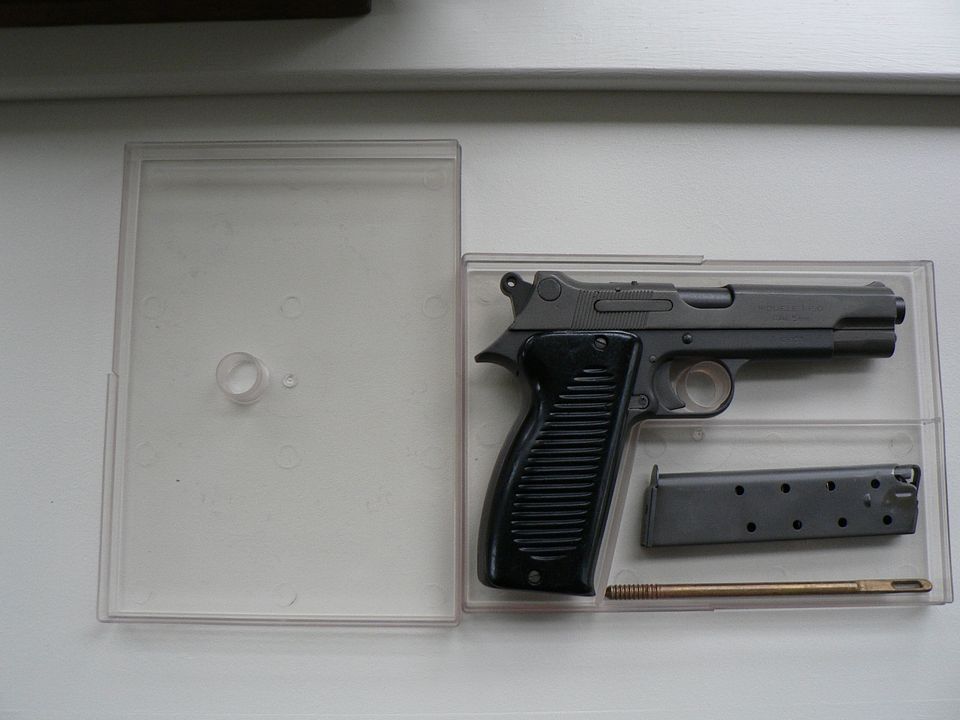 Below is a closeup of the rod. It's molded brass, not machined, and it's made to also fit the storage space sewn into the issue holster: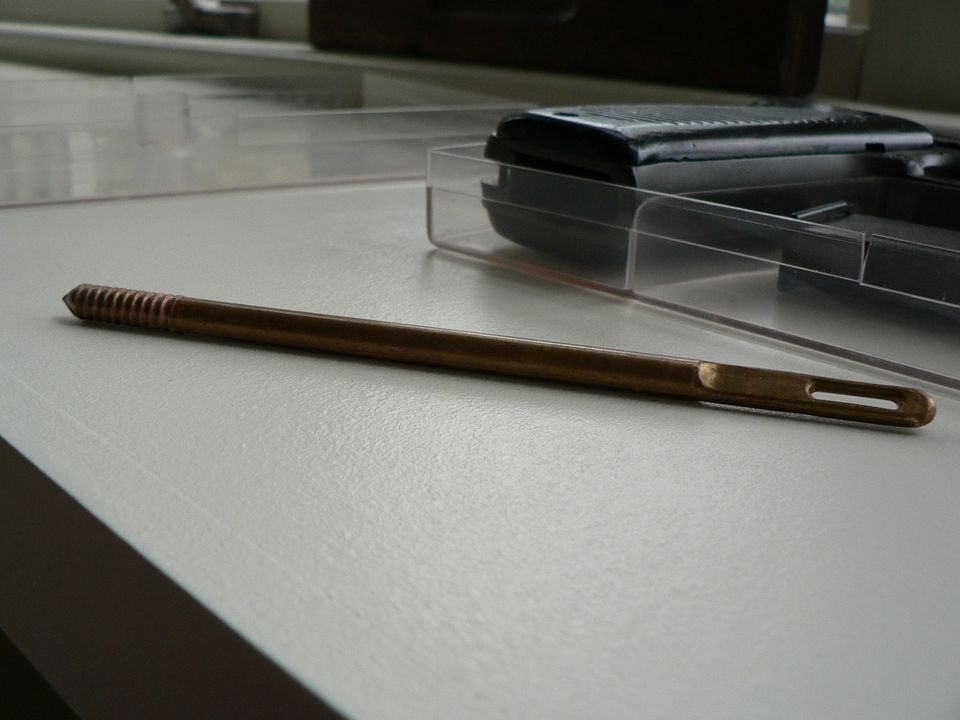 The boxes are designed to be generally dustproof too. The edges where the top and bottom fit together are designed so that they slip over each other to adequately seal against the entrance of dust:
Similarly, the hole in the lid has a smaller diameter extension that fits inside the hole in the box bottom, to again form a dustproof seal: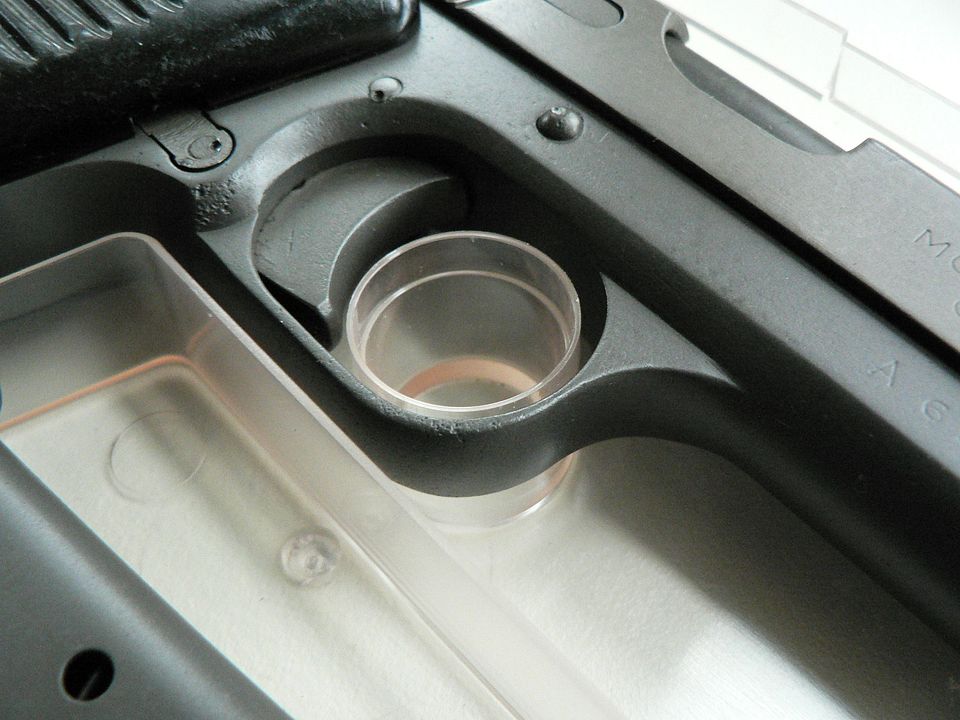 That's it for now. I enjoy going down the rabbit hole on stuff like this. It wouldn't be a stretch to say that I enjoy these obscure accessories as much or even more than the firearms themselves. Unfortunately, while the rifles have elaborate cleaning kits with lots of interesting bits, the cleaning rod is the only purpose made for general issue cleaning item designed for the PA50. Still, it's neat to have. I still have to dig up an extra magazine or two and a couple other small items, but they will come. Collecting this old French stuff is really fun!