Hi folks,
I got my hands on a 1.700.000 series. I had the smame FAL twice in my collection but each time i had to sell it to buy something even more rare or an other super deal.
Anyway, i hope this one can stay.
This FAL is one of the verly last FN FAL's they made for civilians. Back in the '80's you could go to your gundealer and order one "a la carte". The options were barrel length, bipod, boltrelease and carryhandle.
This one seems to be the cheapest in its kind. So, no boltrelease, no bipod, no carry handle and the short barrel. It costed 37.500 Belgian Franks, that is some 940€ or 1050$.
The FAL had a factory semi selector but as you see, can't be hard. Check out the casted frame, it looks cheap in its kind...
This particular FAL saw little use. Needs a good clean and attention. The Previous owner died some 5 years ago...
Pics? here we go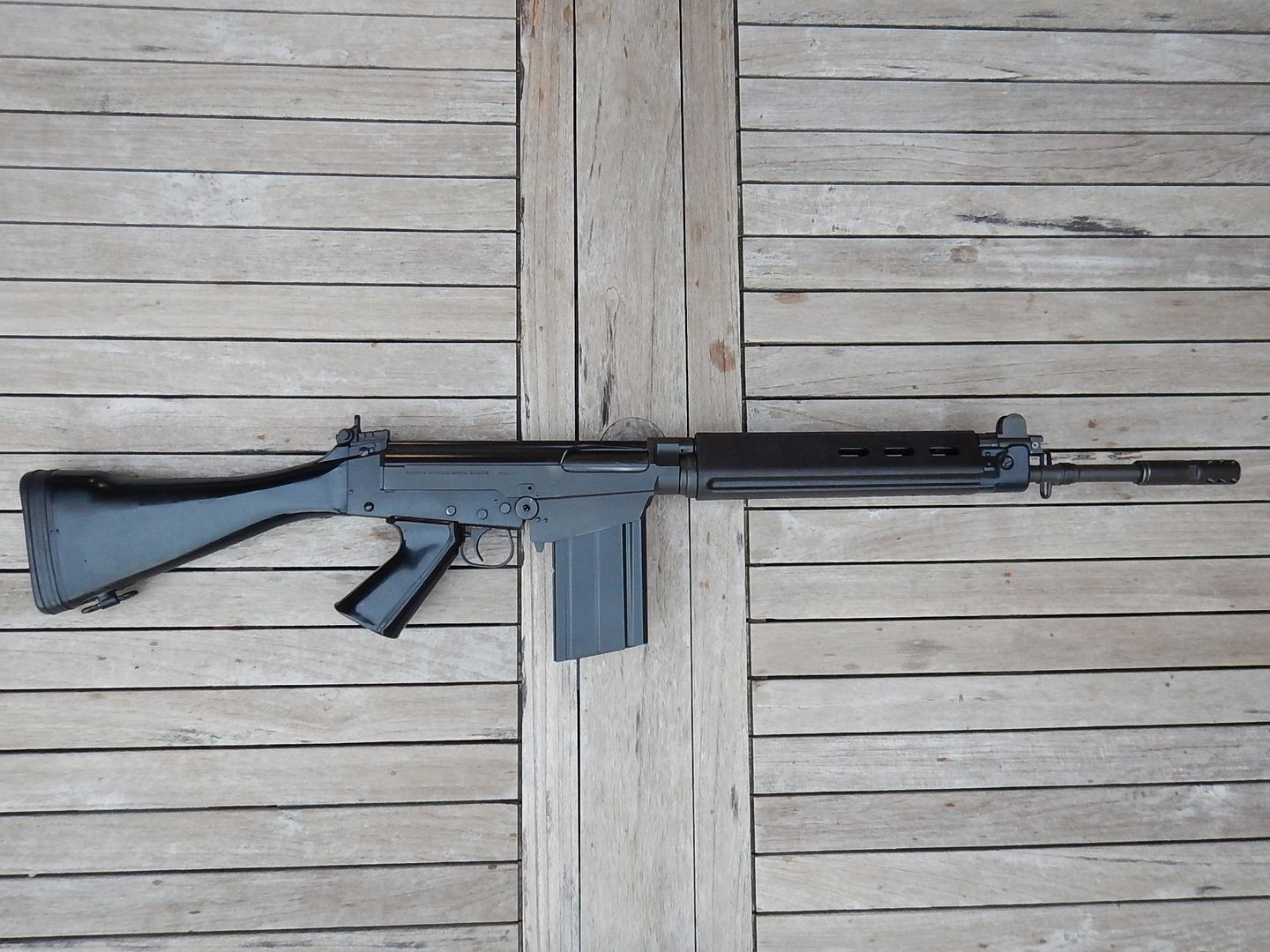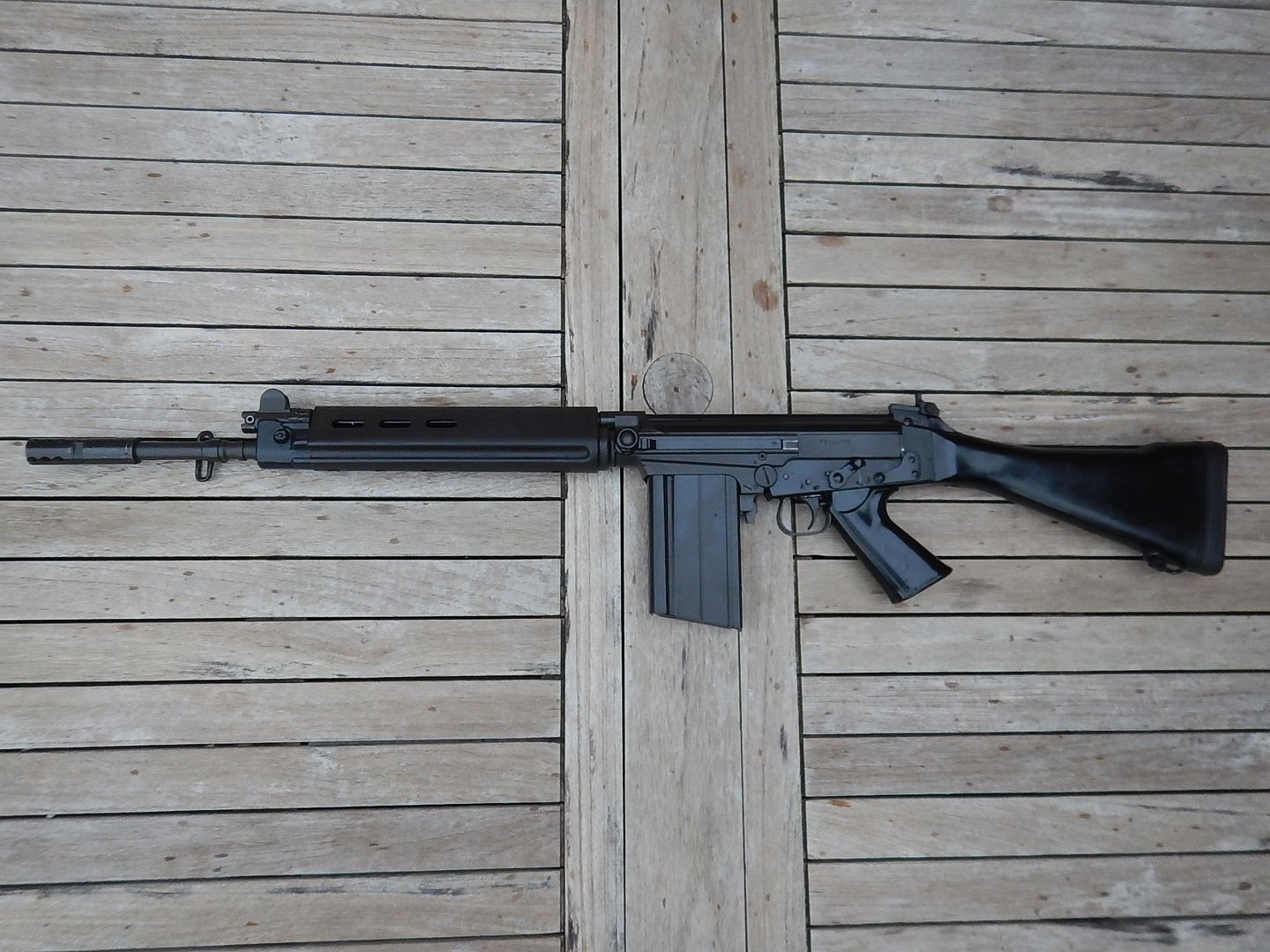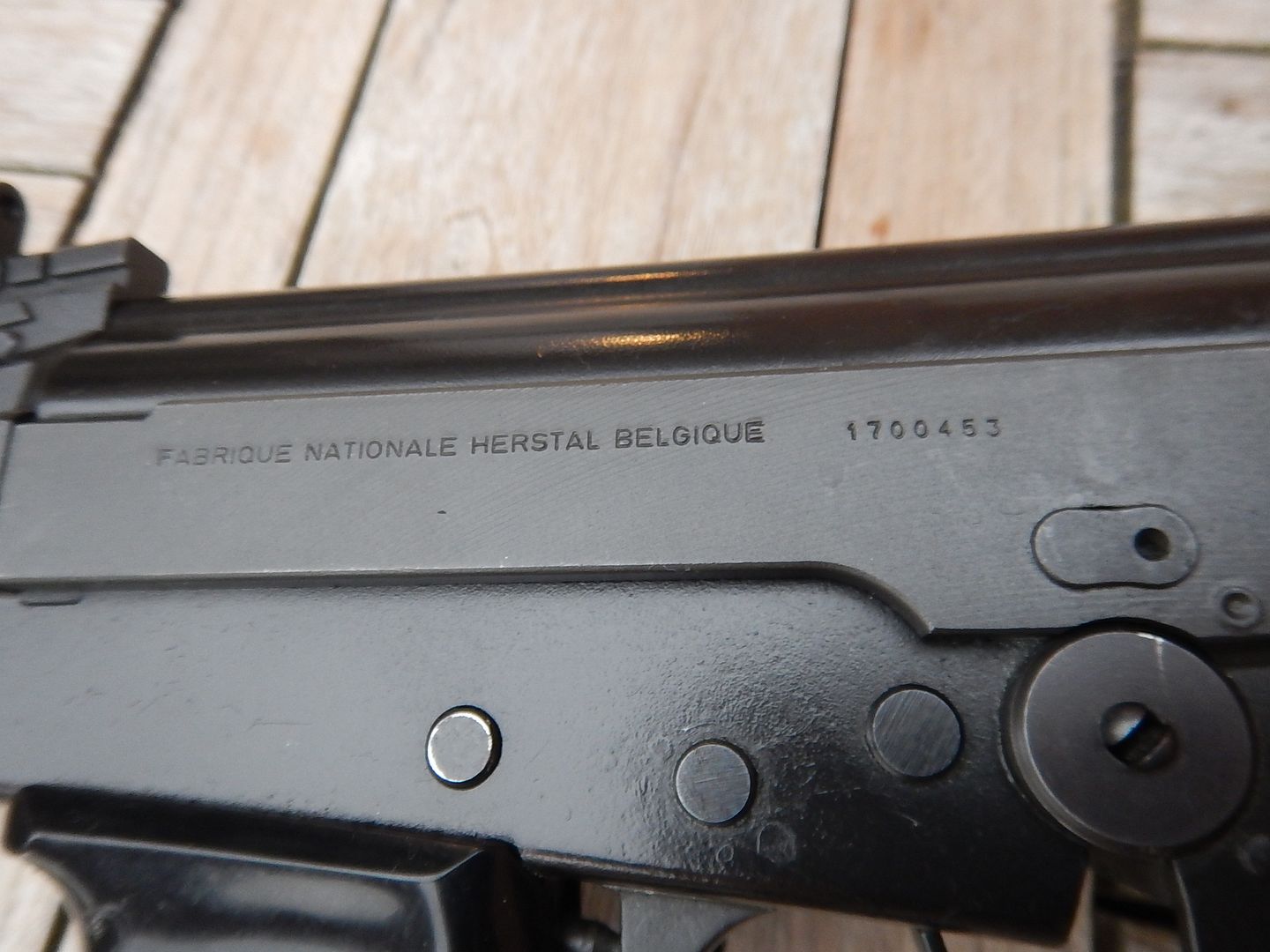 All the observed FN FAL with these options and features had a serial starting with 1.700.xxx Never saw a 1.701.xxx
MAny variations in the color of the parts, so my opinion, FN just emptied there cases spareparts and sold averything they could sell...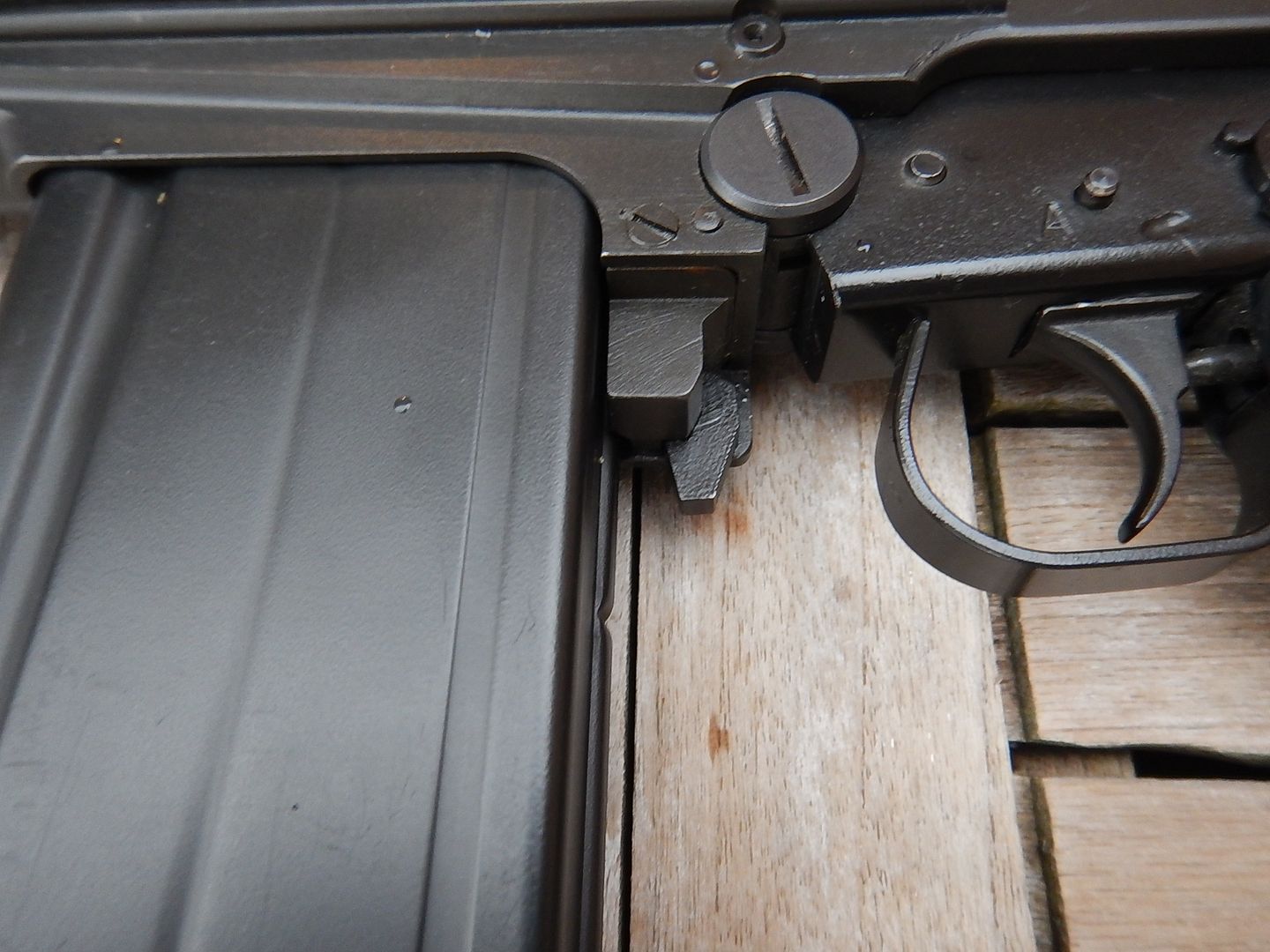 No Boltrelease, it is a sollid block instead.
and no carry handle cut
Casted lower. The pitting is normal.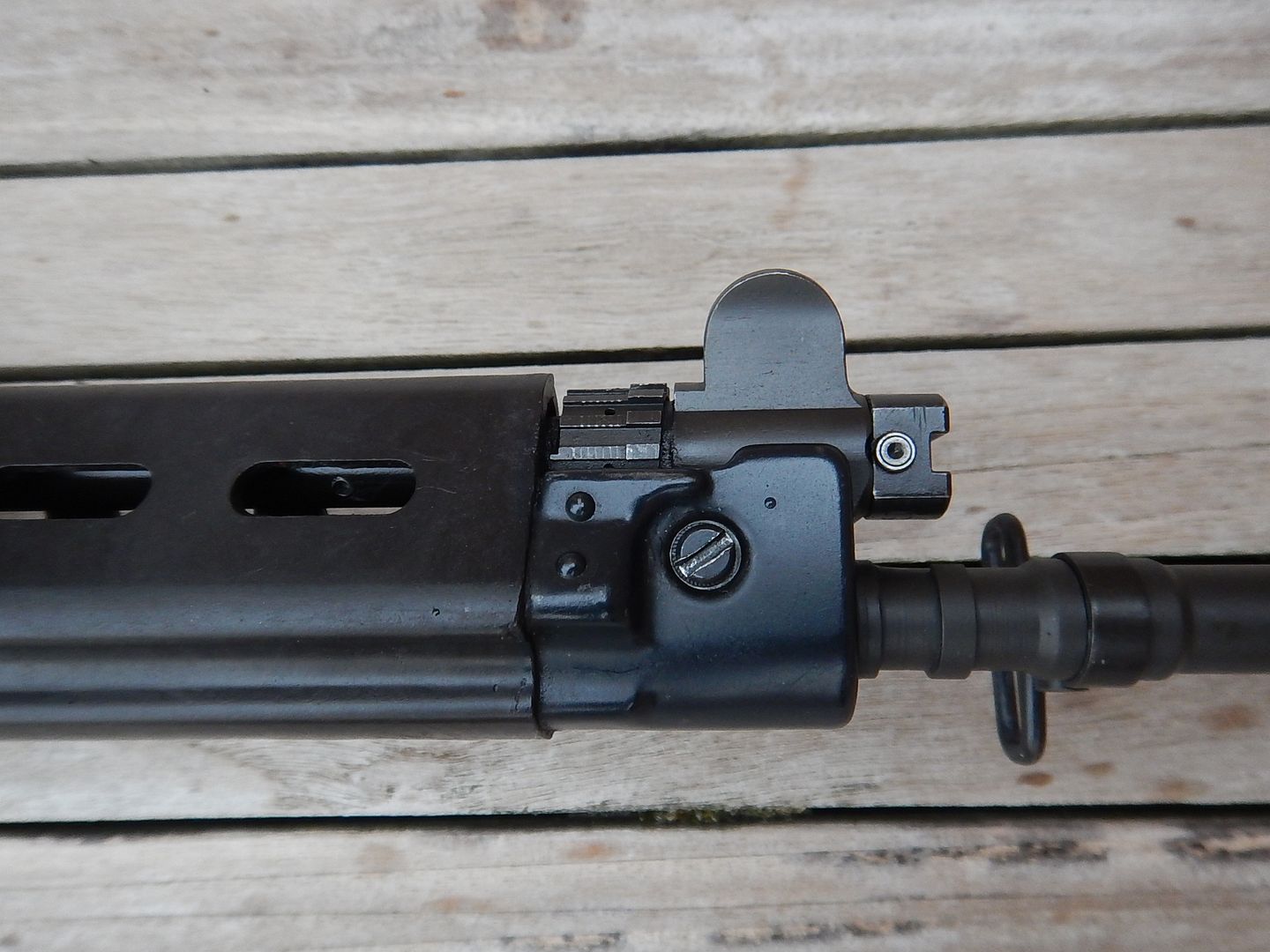 The carrier has no serial, the bolt does.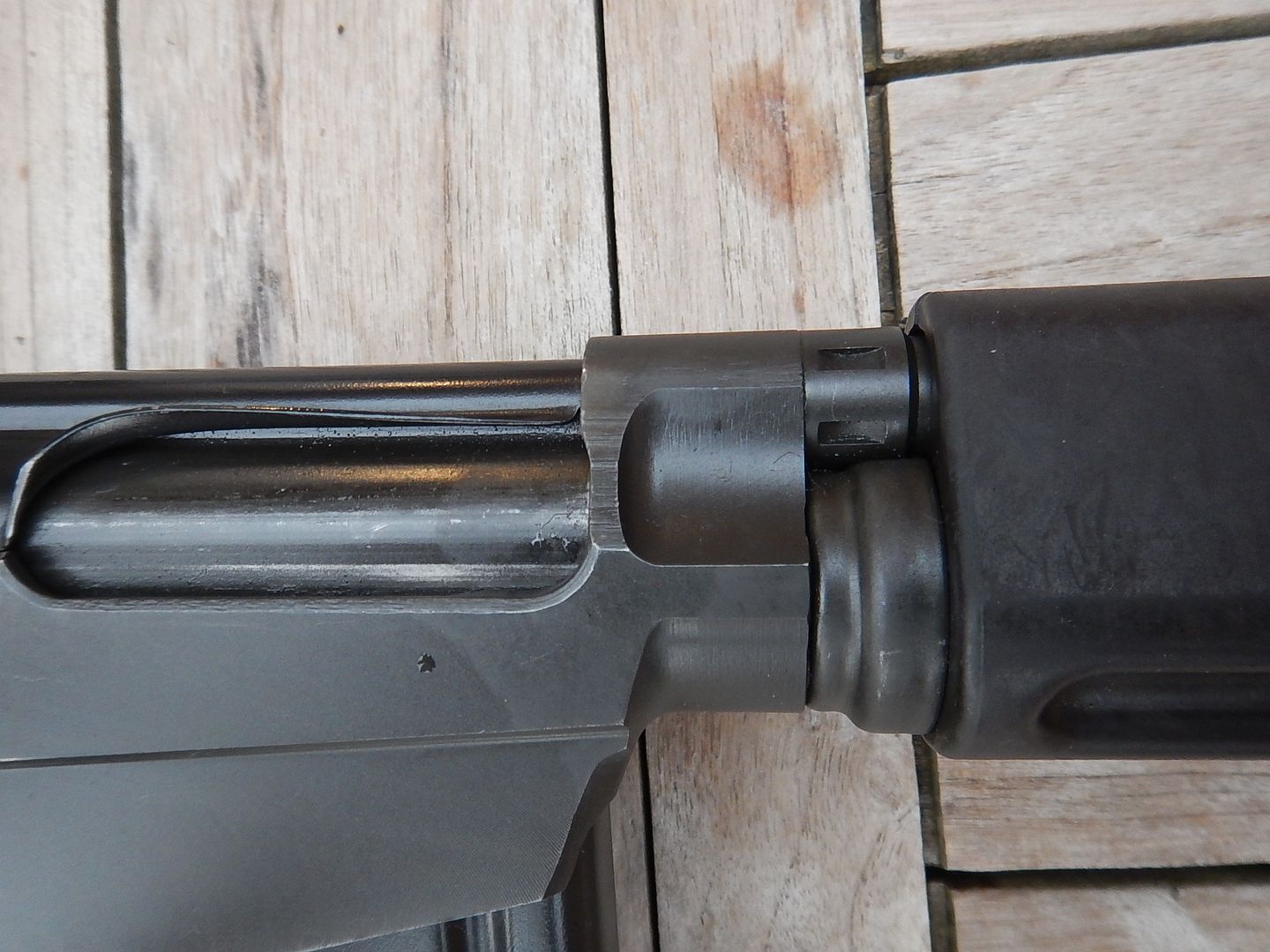 Dirty it is... Cleaning i must.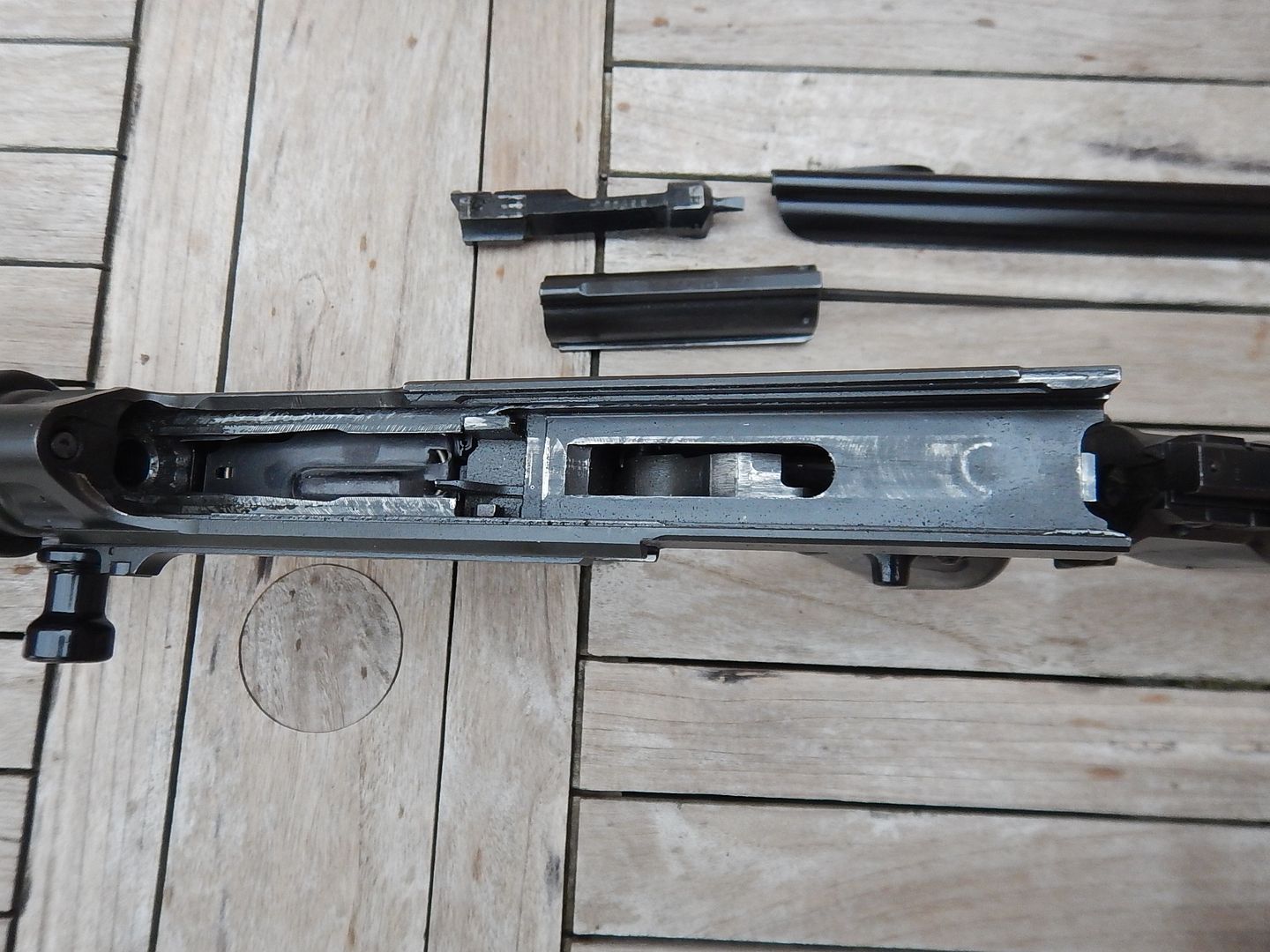 Lucky for that poor FAL i found a nice place between some family members.
But just like in the Jaws movie, i 'm gonna need a bigger boat soon...