Hi folks,
I had the honor to have this beauty in my hands.
One of the four ever made Dutch cutaways.
The other 3 are missing in action at this point.
All parts are serialised with "H1" H comes from "Holland".
The light conditions were not so good but hey, better as nothing.
I might try again later...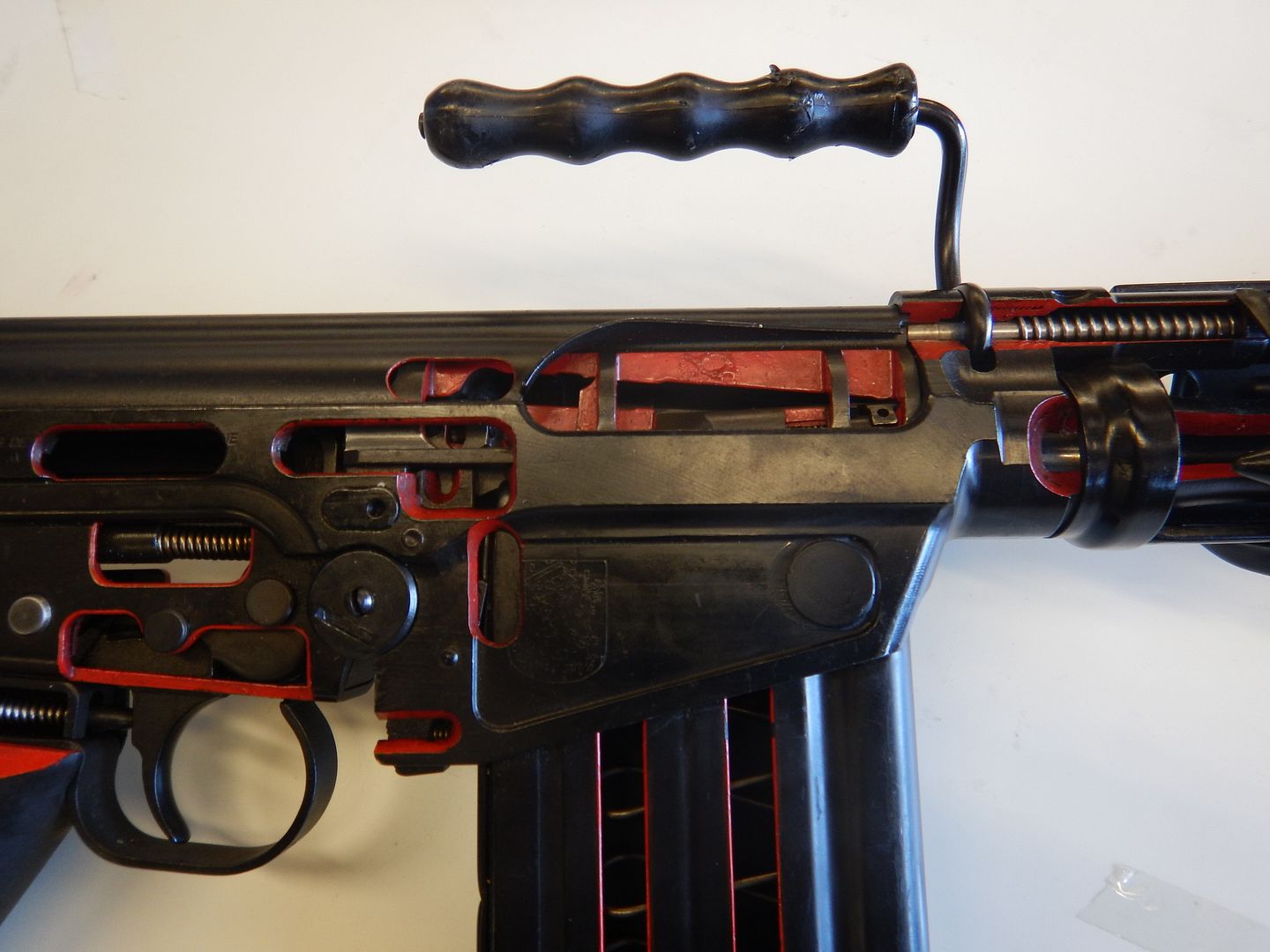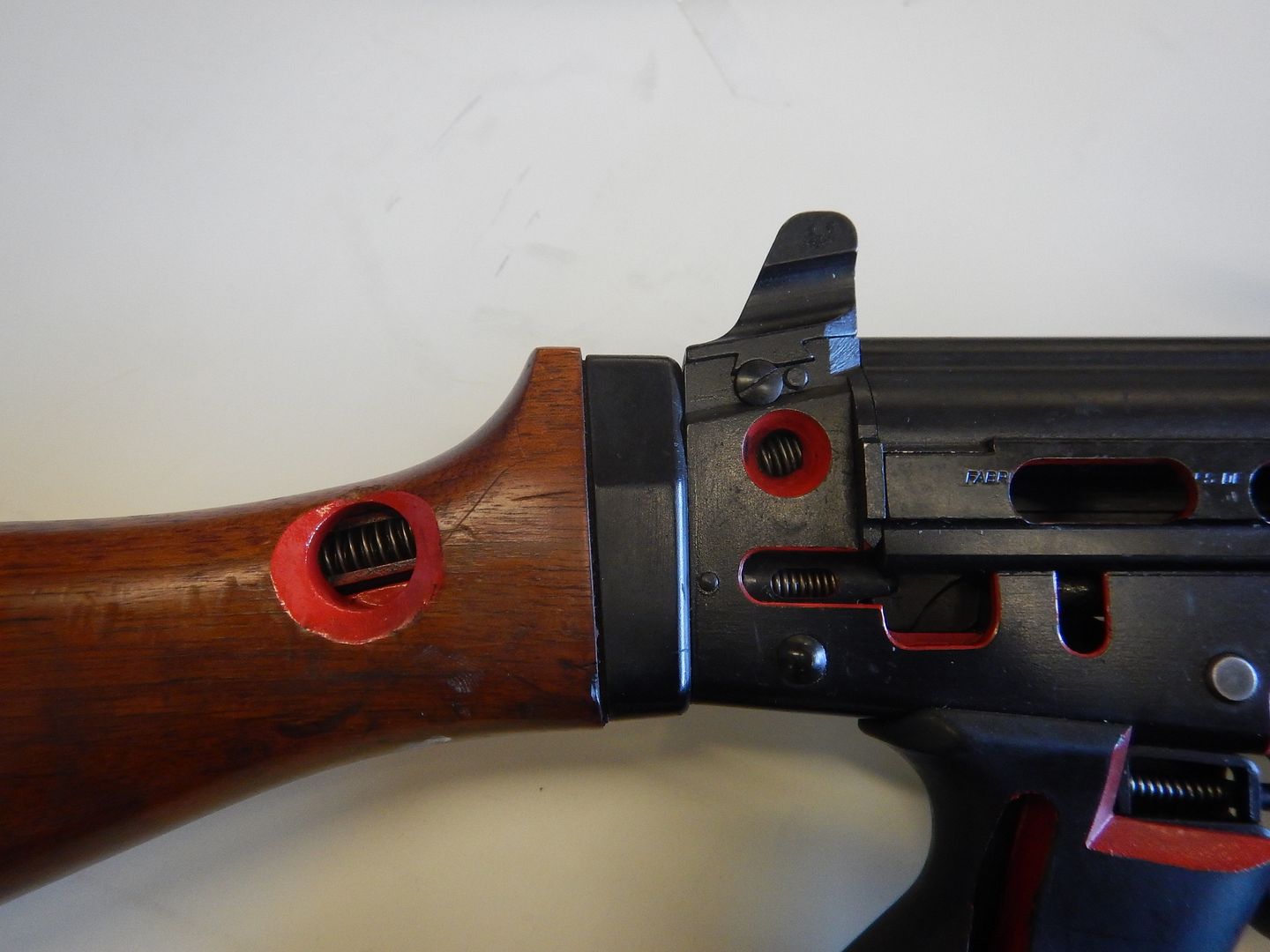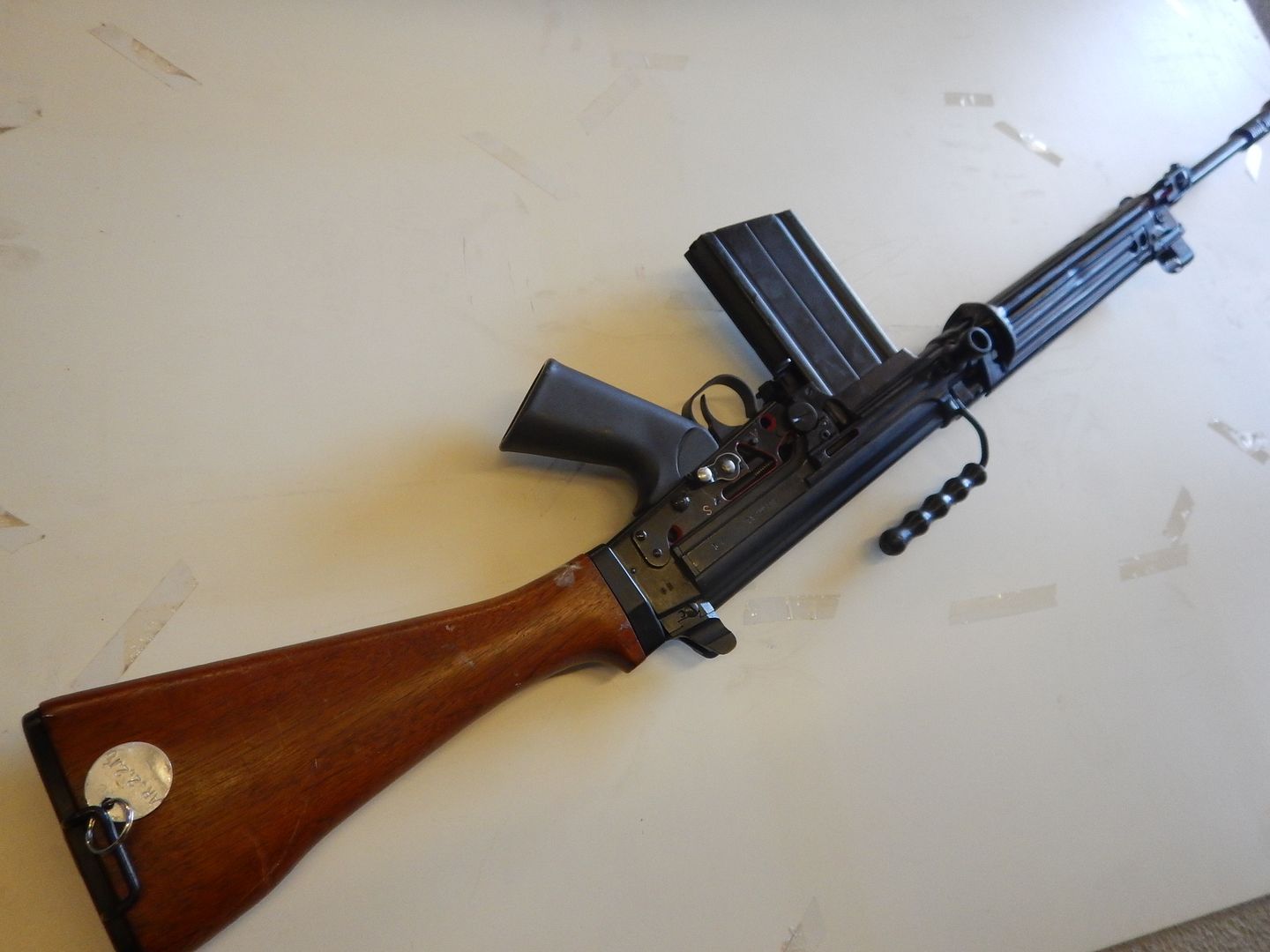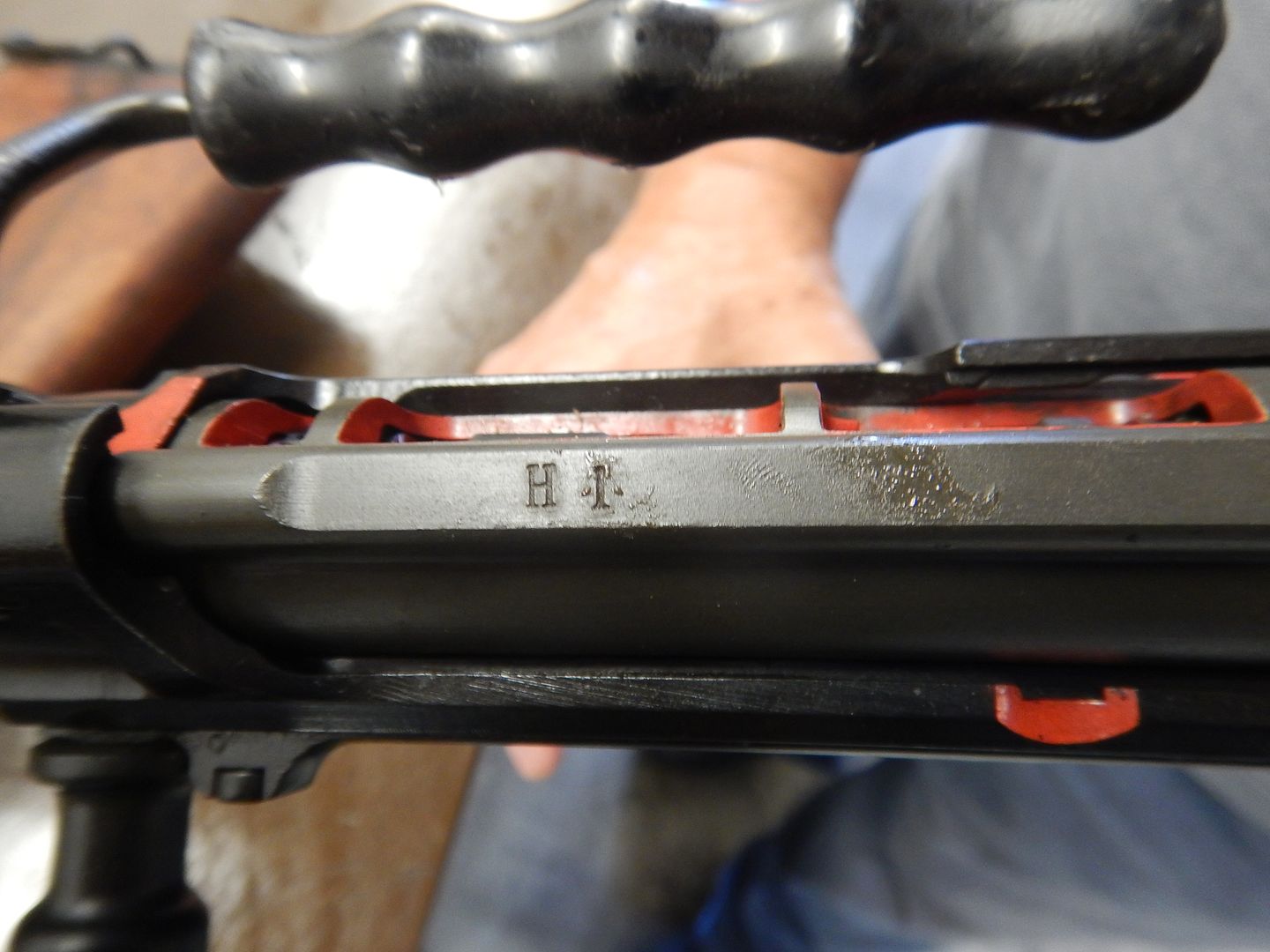 The bolt and carrier are serialised. The firingpin is shortened to prevent a shot...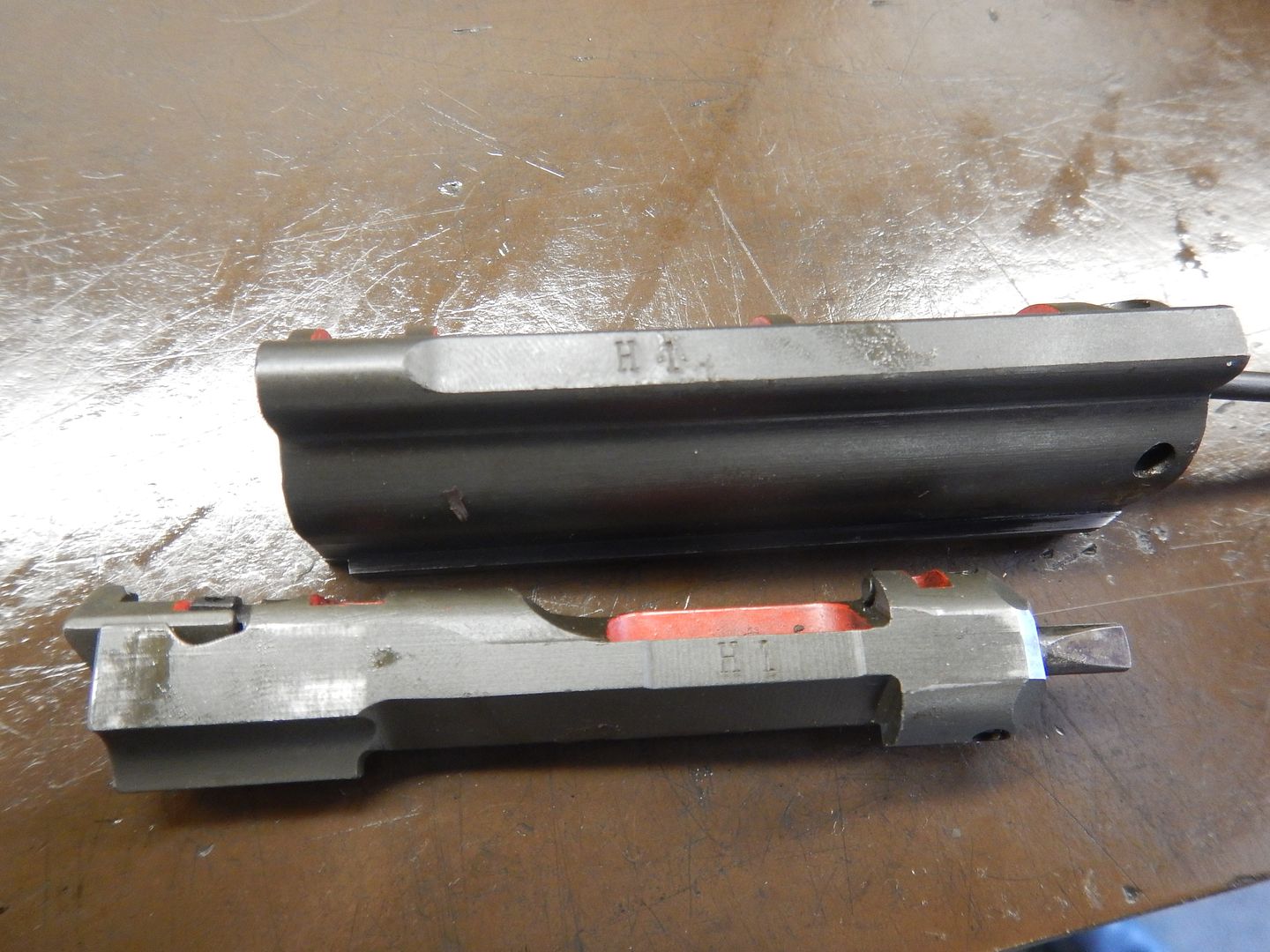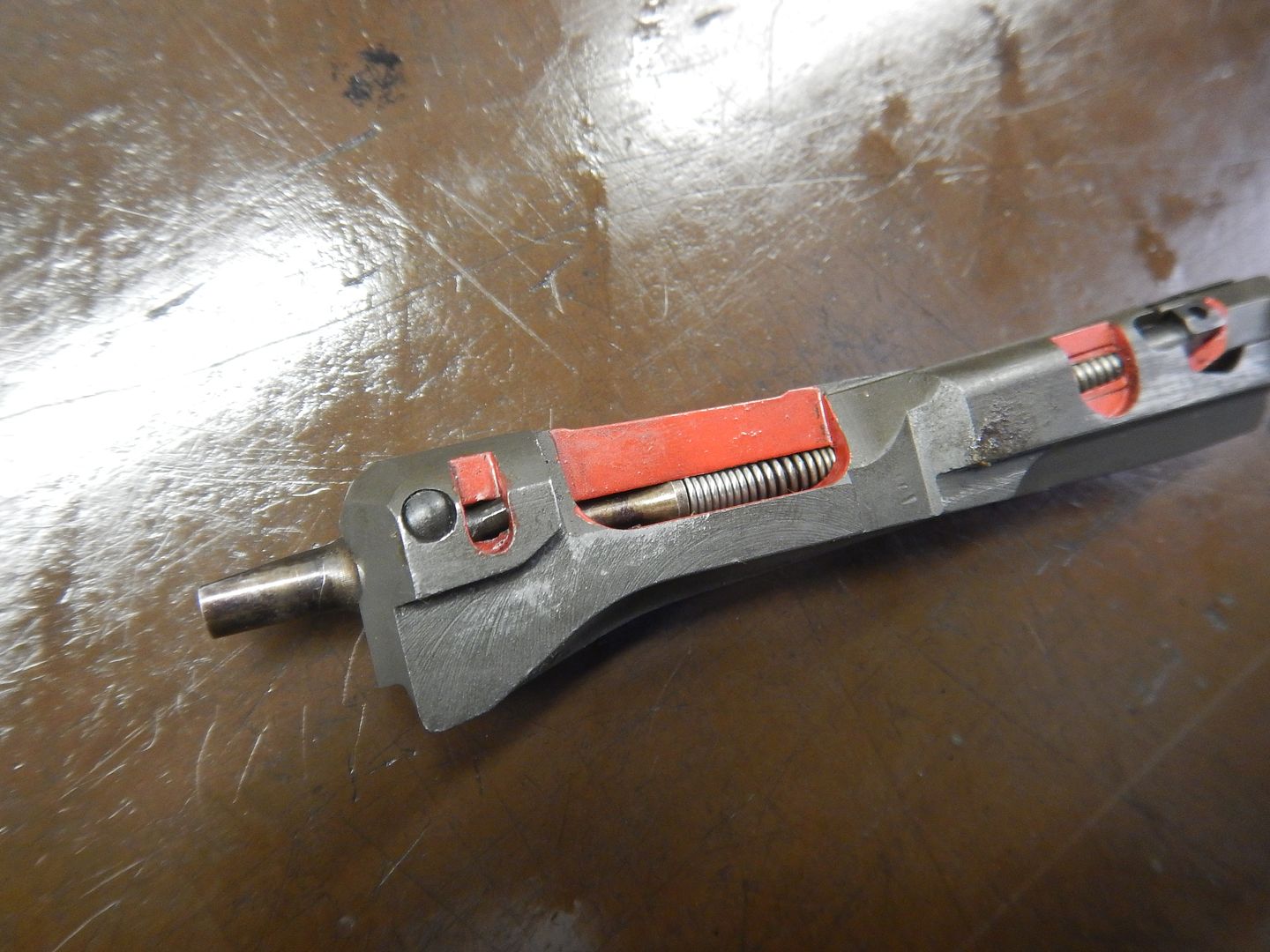 Note the Dutch safety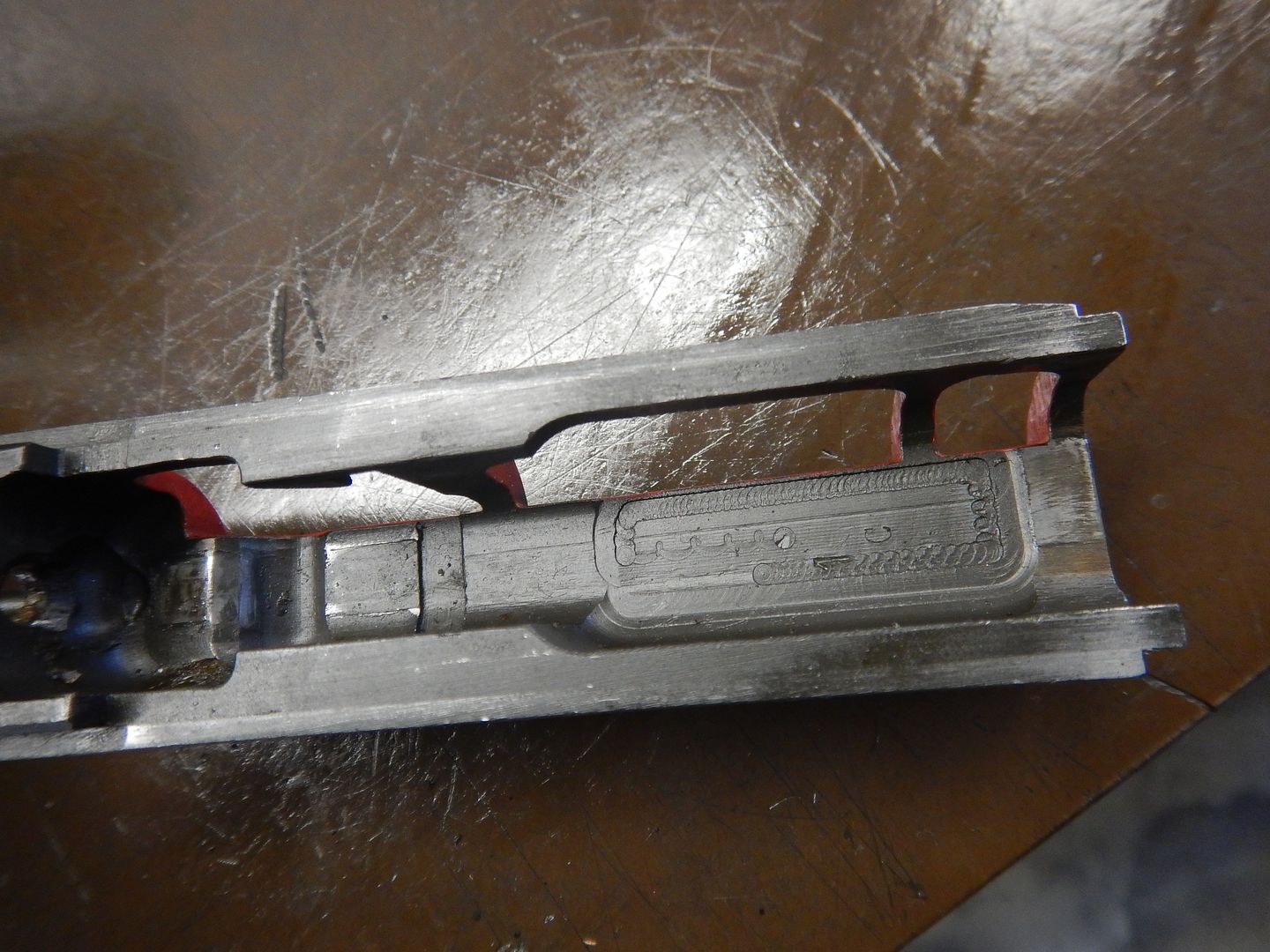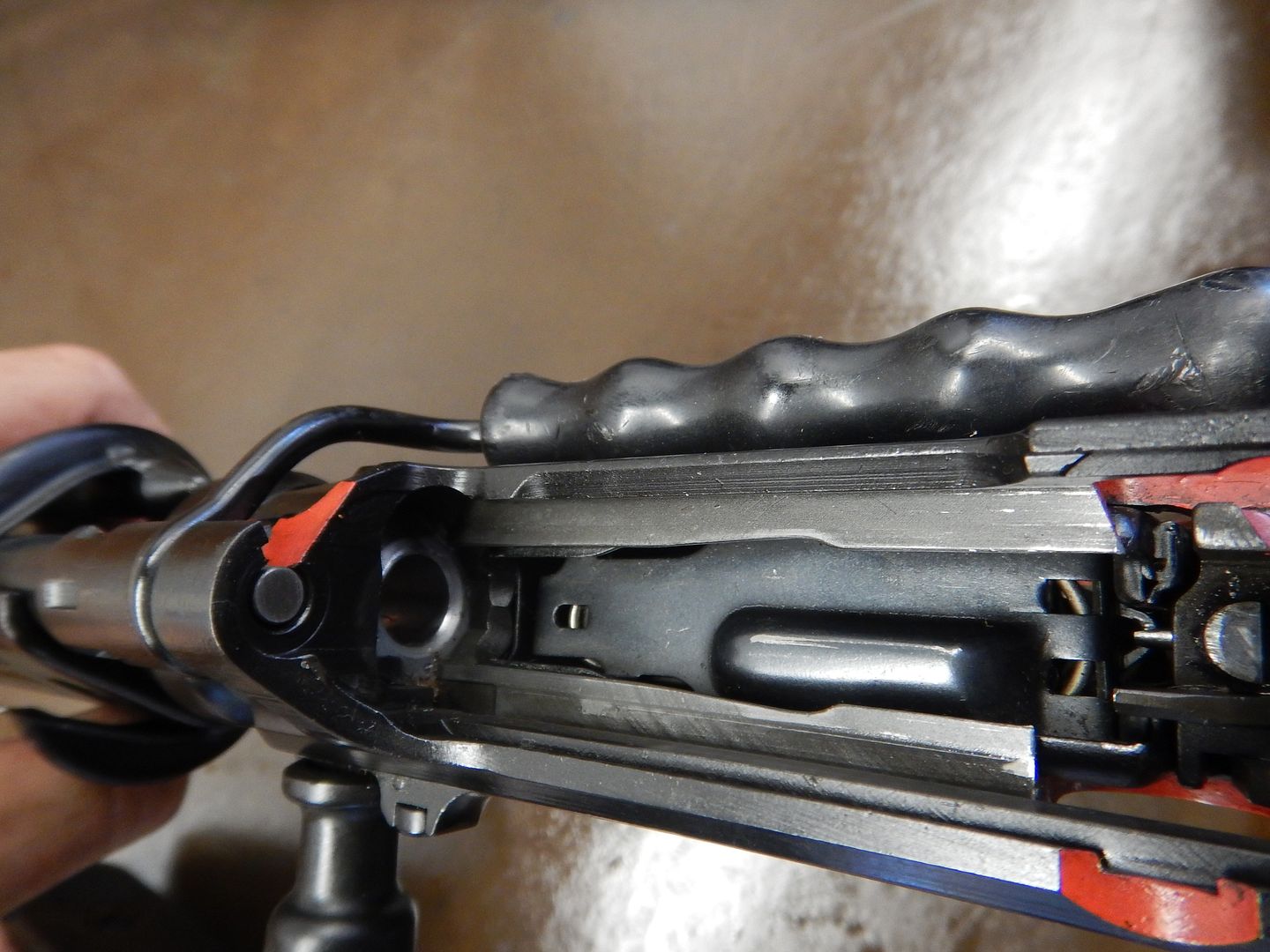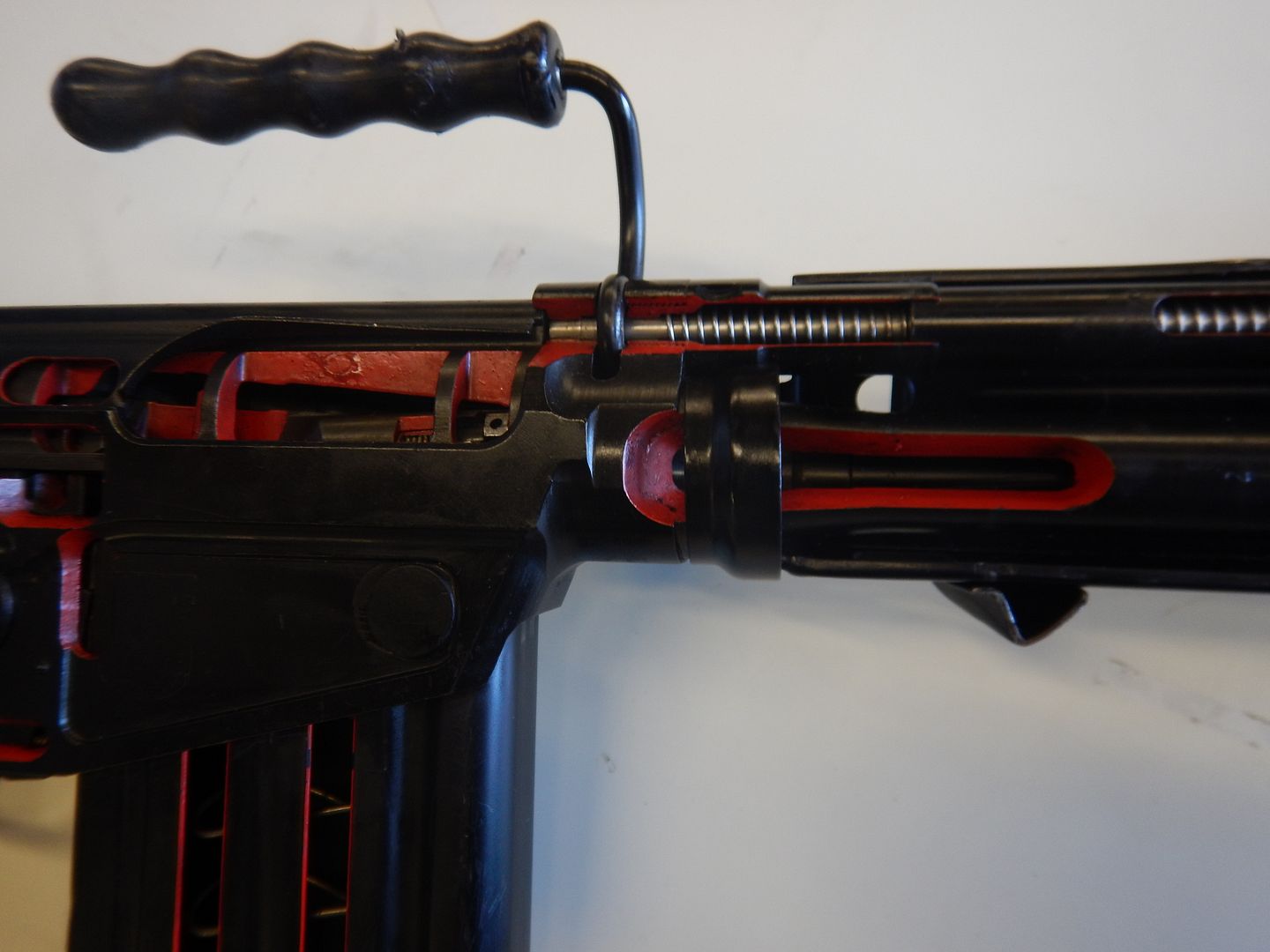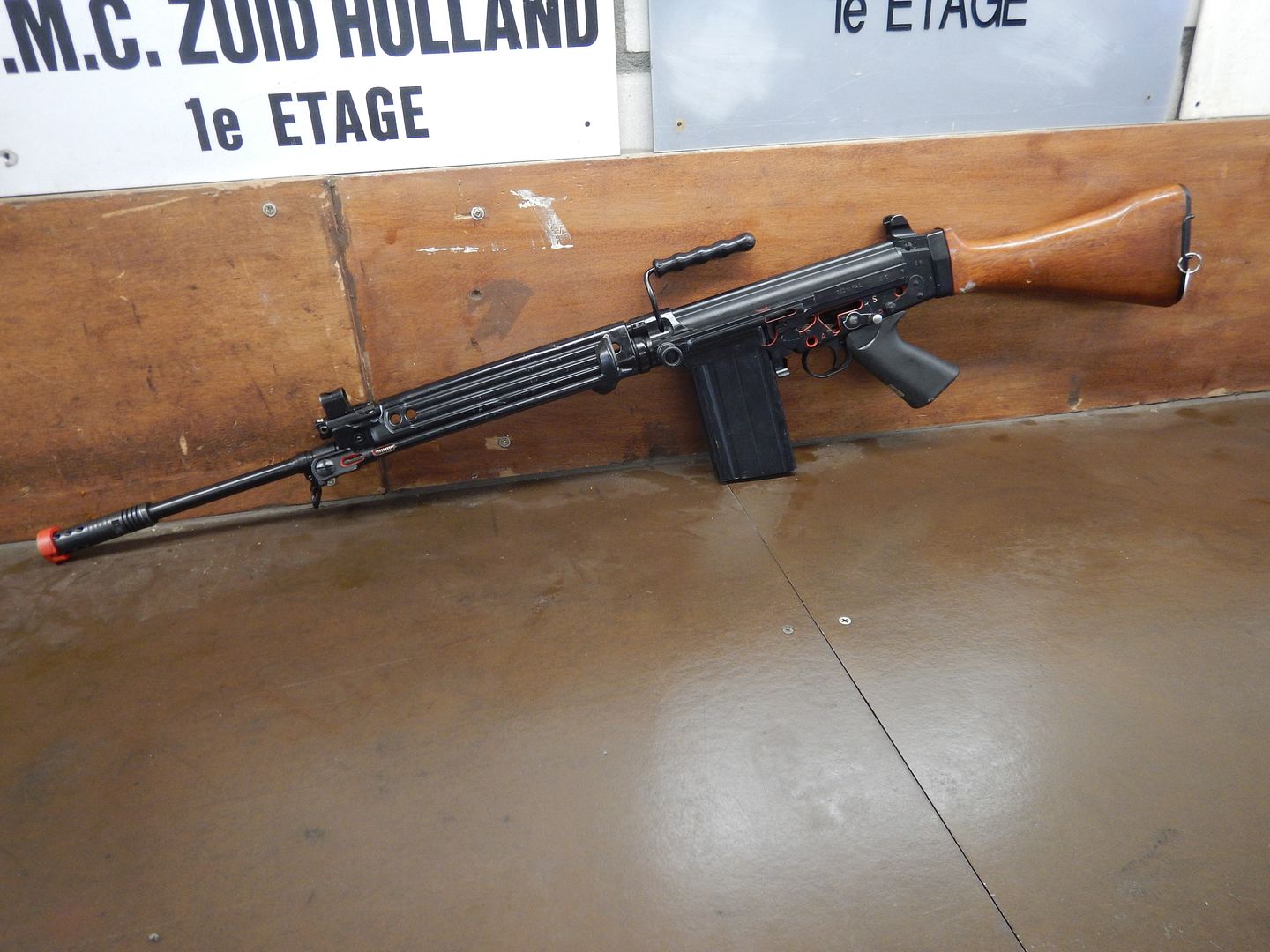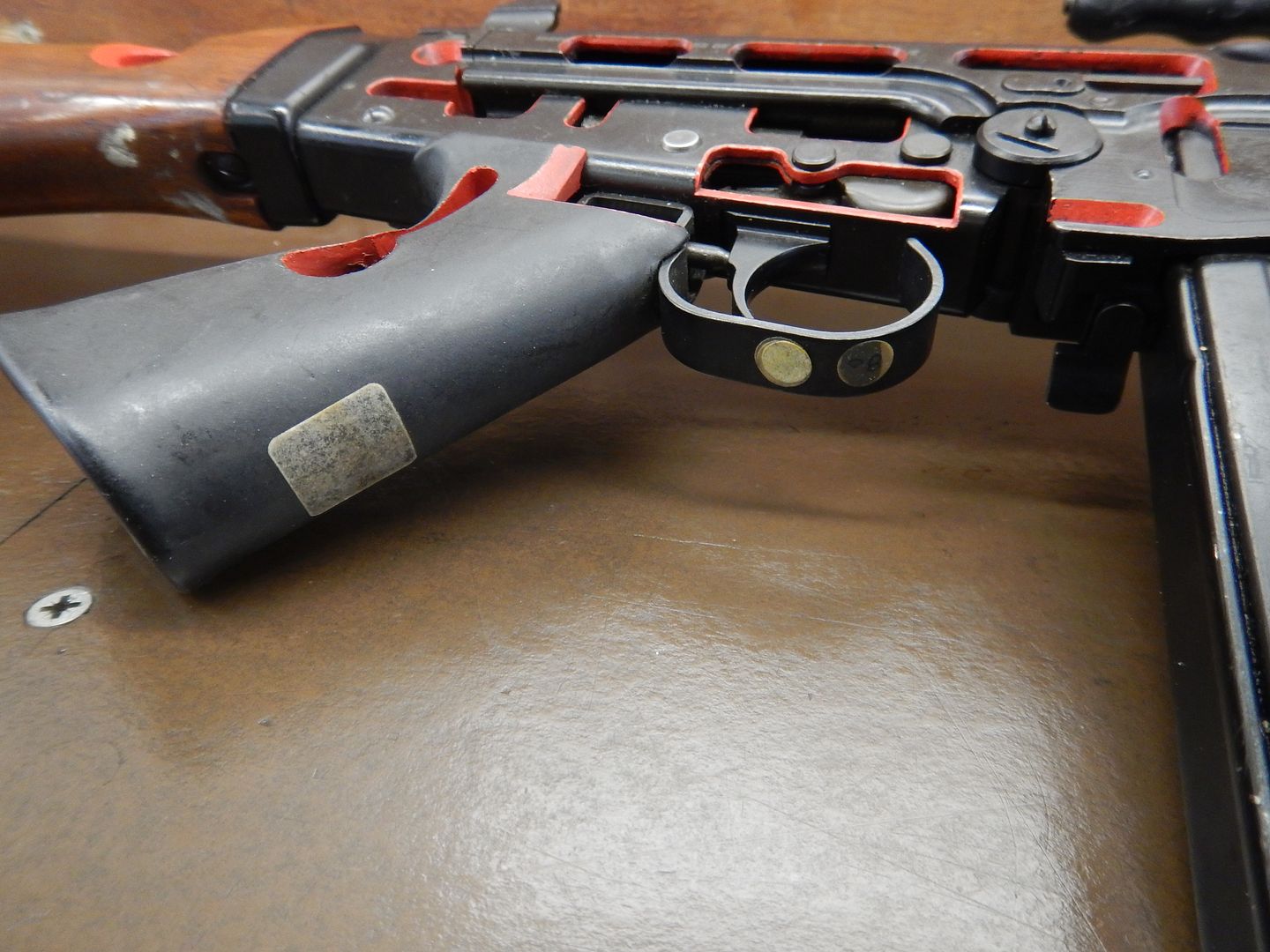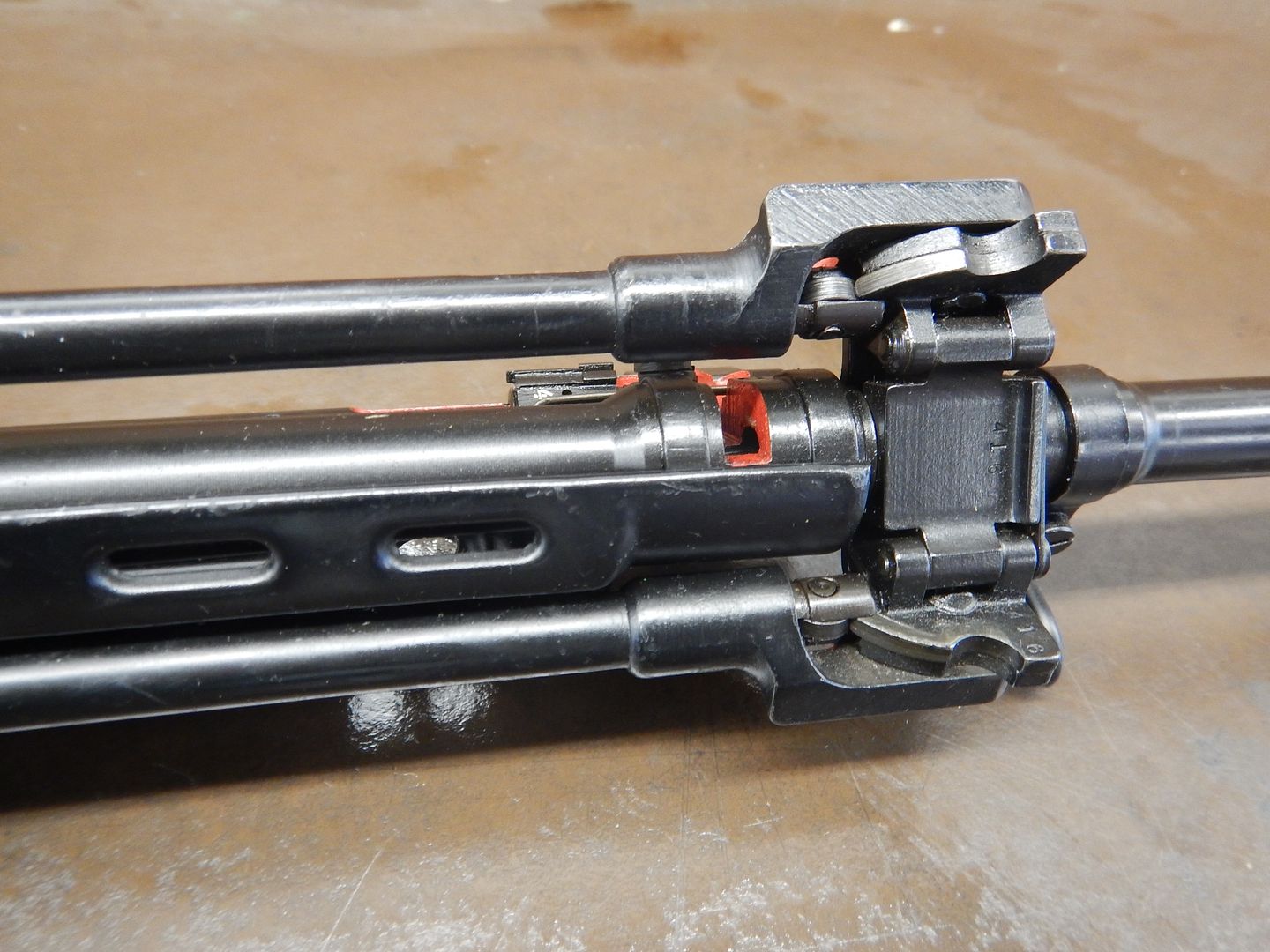 This might look strange but i got a demo with a carbon scraper tool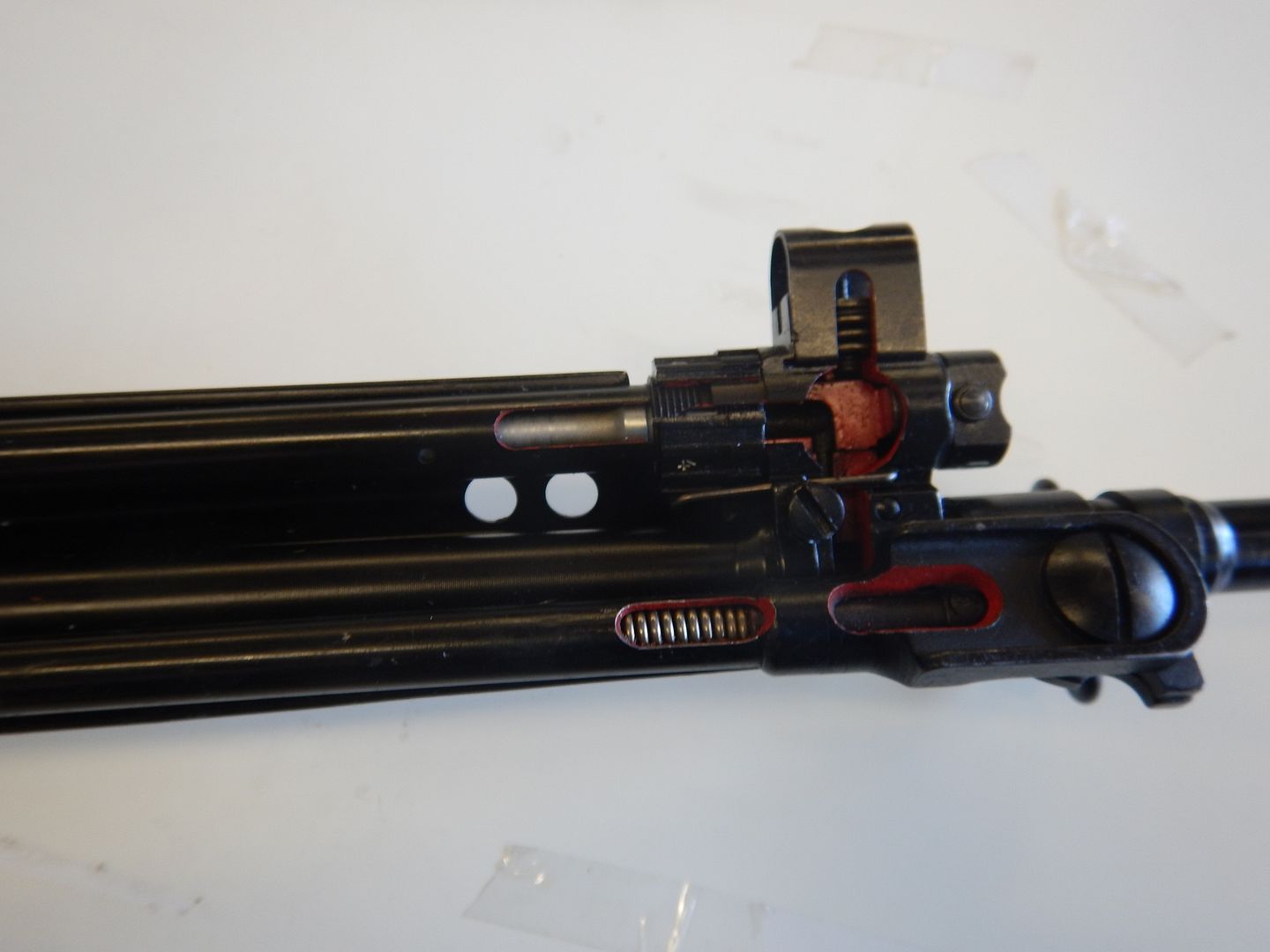 If you like Dutch (or other) FALs, check my other technical pictures database in the image sections
http://www.falfiles.com/forums/showt...highlight=paco
...
Paco out